Lou Cohen
Thanks for visiting my web site.
I was an amateur astronomer until about 2005. My interest had been life-long but only during my retirement had I pursued astronomy as I have always dreamt of.
More recently I have devoted myself to composing and performing experimental music. You can learn more about that work by visiting my home page and clicking on "music."
Aspects of astronomy that fascinate me:
Motions of solar system objects.
Photometry: the measurement of brightness of stars (see www.aavso.org.) I was treasurer of the Americal Association of Variable Star Observers for about 5 years.
Cosmology. I can't do much observing to support this interest; so I read.
Education of children. I committed myself to helping young students develop an interest in science. I did this by volunteering my time in public schools in Cambridge and Somerville, Massachusetts. For about 5 years I had a Project Astro teacher-partner in one school, and I ran after-school programs for talented children in Mathematics and Astrophysics in another school.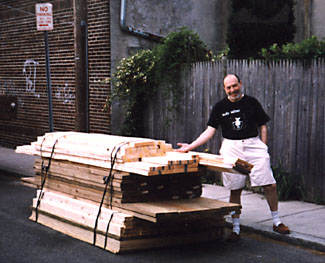 The astronomer alongside the observatory.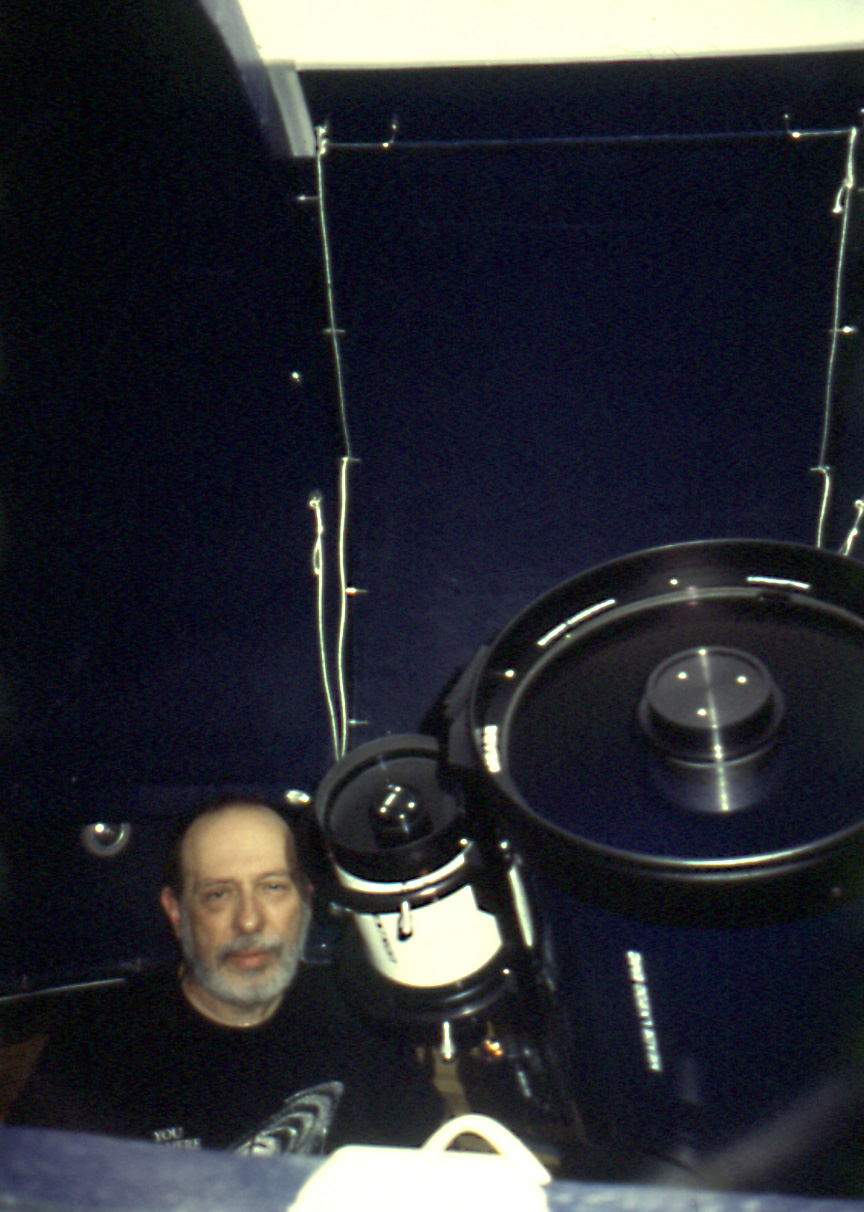 The happy astronomer in his finished observatory
Send me email
Back To Astronomy main page