This page shows 3 images, illustrating my progress in learning how to take astrophotographs. Better equipment hasn't hurt either.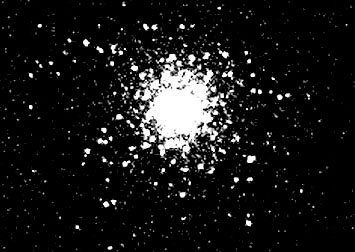 "Hercules Globular Cluster". About 30,000 stars to 21st magnitude. Probably 1,000,000 stars in all. Distance approximately 23,500 light years. Image taken with the C5 and ST7. A very primitive attempt at astrophotography. Scroll down for more recent attempts.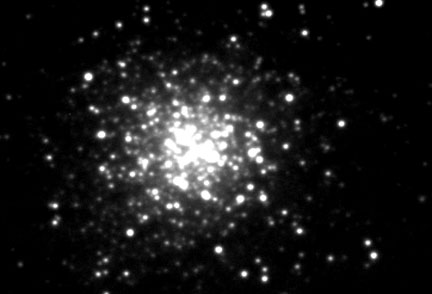 Taken with the LX200. 200 seconds, no filters.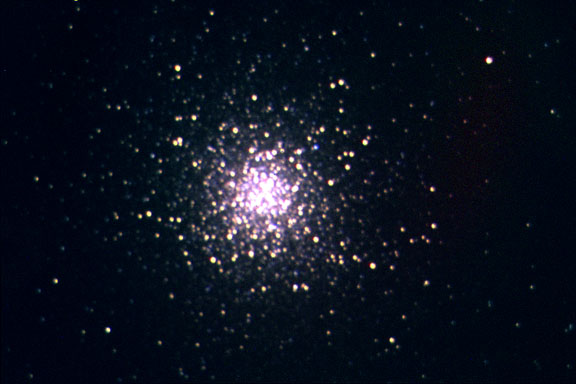 Taken with the LX200 and ST8E. Clear filter 800s, R 600s, V (green) 600s, B 1100s. Processing done with Maxim DL. Resizing done with Photoshop.